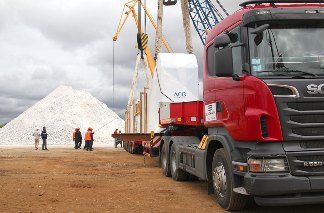 Chemical cargo transportation - this is a transport service that requires an increased level of responsibility and control at all stages of transportation.
Today, the activities of many companies depend on the regularity of cargo transportation and the condition of the delivered products.
These two parameters directly depend on the reliability and professionalism of the transport company.
Formag-Logistics, part of the Formag Forwarding Group of companies, provides comprehensive logistics solutions for chemical cargo transportation:
road transport

dry chemical cargo,

road transport of bulk chemical cargo in barrels and cubic containers,

multimodal container transportation

packed and bulk cargo using container liners,

transportation in tank containers

,

transportation of chemical goods by tank trucks,

use of railway tank cars and wagons,

transportation of dry and

bulk chemical cargo

ship lots,

handling and storage of chemical products at specialized terminals,

rastarivanie any types of cargo in smaller containers (IBC and barrels).
What should you pay attention to when transporting chemical goods?
Chemical cargo transportation - this is a multi-stage, complex in the organization and strictly regulated process. This is due to the fact that most chemical cargo can be dangerous to life and health of people and the environment.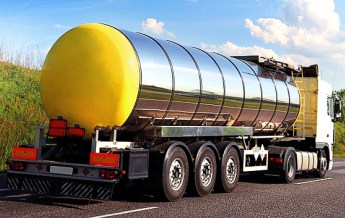 There are nine classes of dangerous chemicals, which include: explosive materials, toxic substances, radioactive materials and others.
There are also categories of non-hazardous chemical goods, for example: food and industrial oils, medicines, mineral fertilizers, surfactants, disinfectants, etc.
The combination of physical and chemical characteristics of the cargo determines the conditions and type of transportation. The most common way is chemical cargo transportation are containers.
For the transportation of chemical cargo to its customers, the Formag Forwarding Group of companies is also ready to provide more modern means – tank containers.
Basic requirements for the transportation of chemical goods.
Mandatory availability of specialized containers for transportation, made of stainless metal.

Mandatory compliance with safety requirements during unloading and loading.

Equipping the container with modules for maintaining the required temperature.

If the transport is carried out by road, then to improve its maneuverability, the tanks must be fully filled.

Special permits and certificates for the transported products are required.
Transportation of chemical cargo "Formag Forwarding"
With a lot of experience transportation of chemical goods and knowing all the nuances of transportation of this group of raw materials, we guarantee our customers a meticulous and high-quality work. The advantage of working with us is: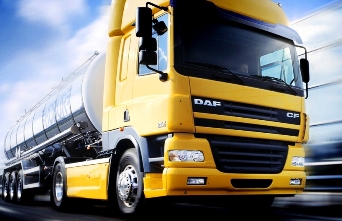 ability to issue the necessary accompanying documents,

selection of the optimal type and means of transportation,

development of the optimal cargo route,

transportation in the shortest possible time,

working with all categories of chemicals,

compliance with all sanitary requirements,

favorable transportation rates.
Thanks to successful partnerships in Russia and other countries of the world, we are ready to offer our clients solutions to the most unusual tasks.
Formag Forwarding employees are always ready to promptly calculate the individual cost of delivery of any types and volumes of chemical cargo.